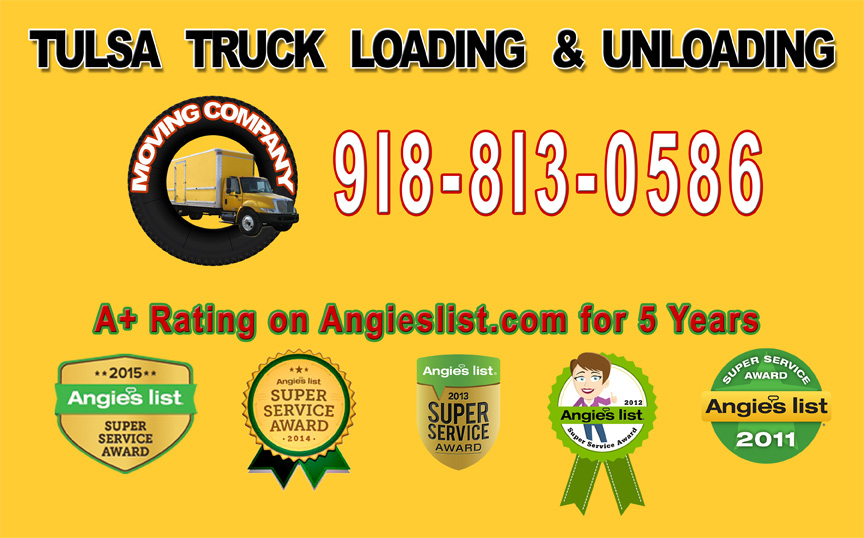 Awarded ONLY to Angie's List TOP 5%

Tulsa Truck Loading and Unloading Moving Company

Licensed by the State of Oklahoma

Fully Insured
Scroll down to read HAND WRITTEN REFERENCES for Roland Lopez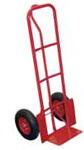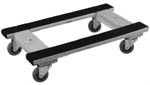 Call ROLAND LOPEZ
918-813-0586
RolandLopez@TulsaTruckLoadingAndUnloading.com

*Flexible hours
*Same day service
Scroll down to read review forms
At the end of each Job I have my customers fill out a review form
to assess our performance and keep valued customers like you happy.
I post the feedback here on this webpage.
Personal information is NEVER shared with the public.
Scroll down to view what people think of me and my work.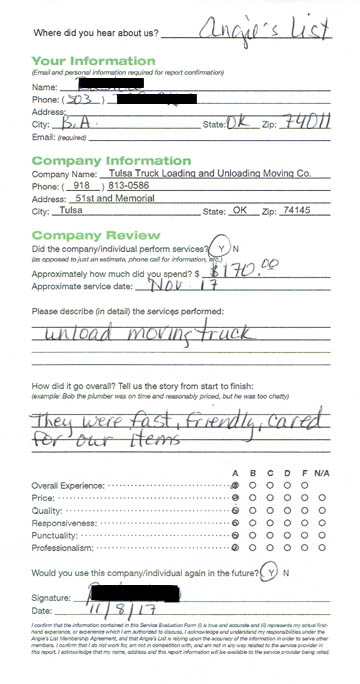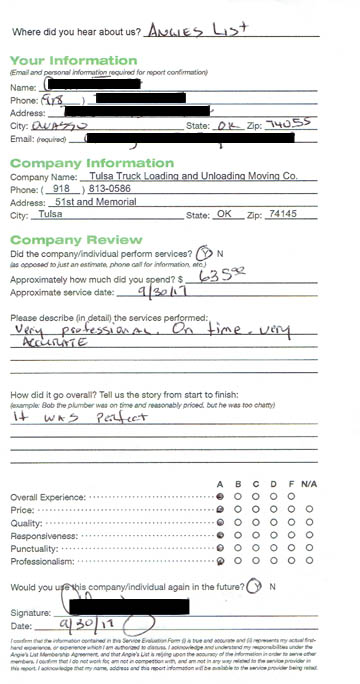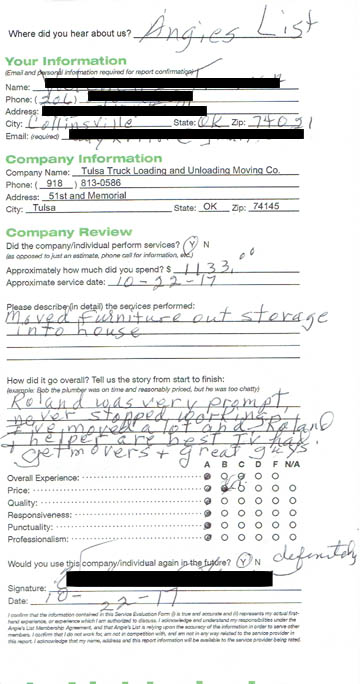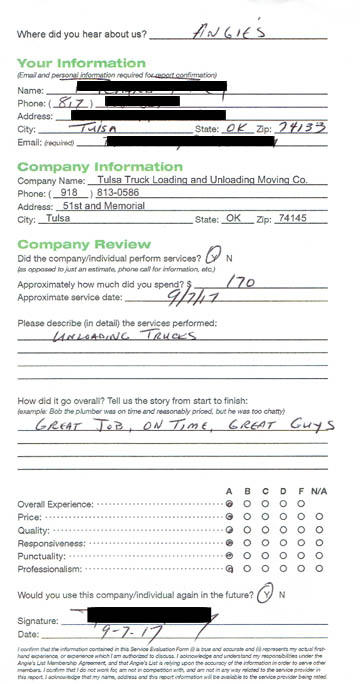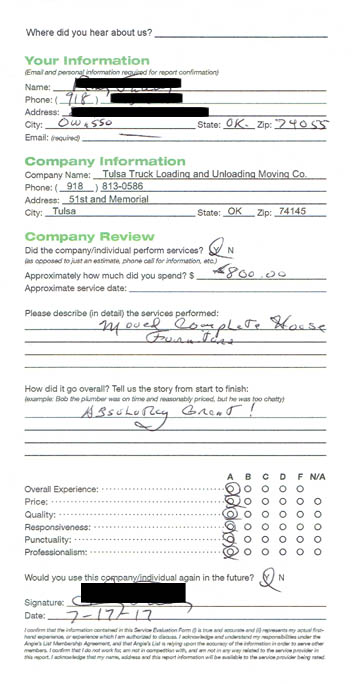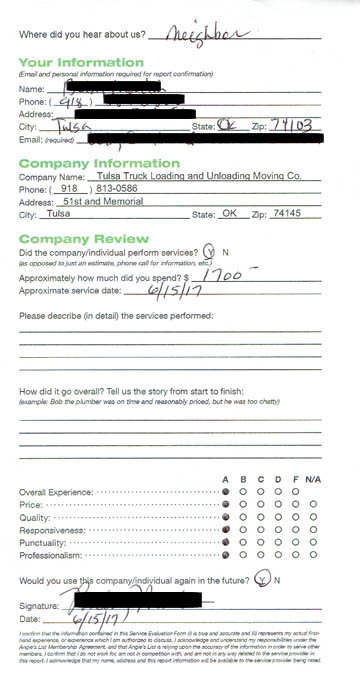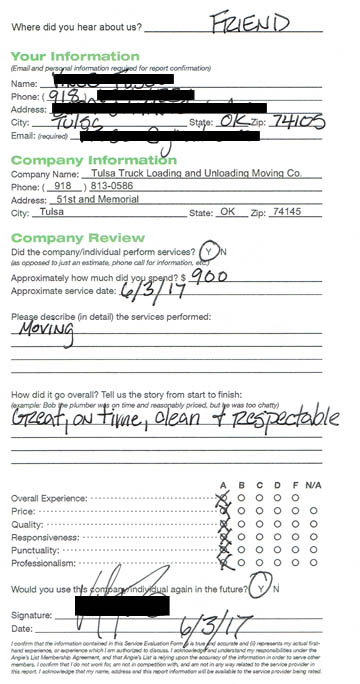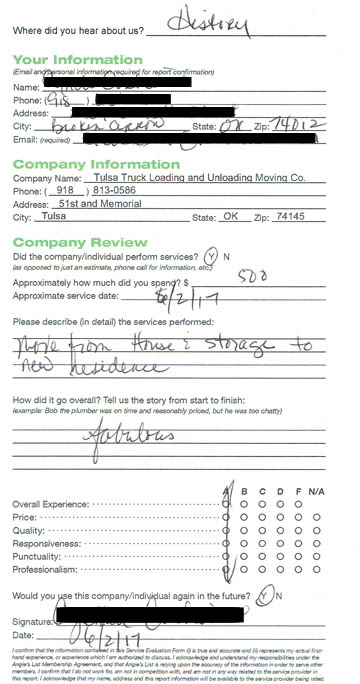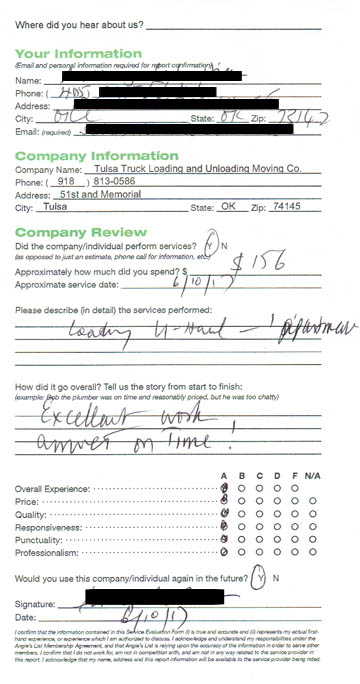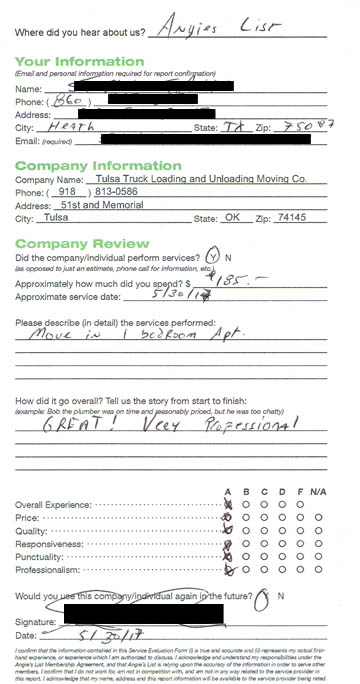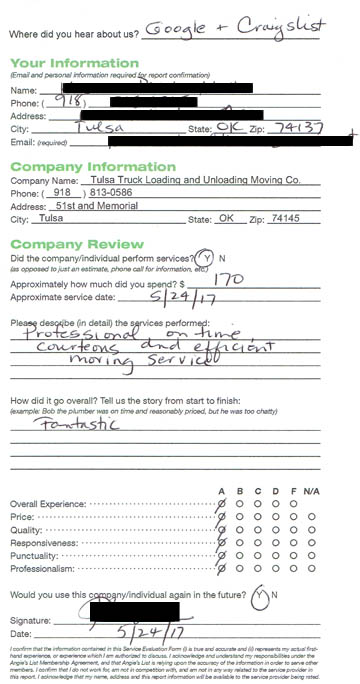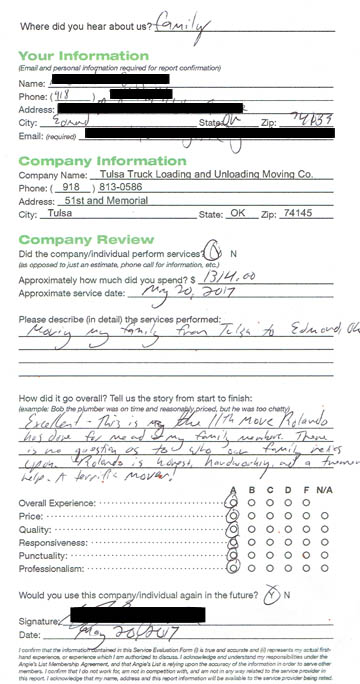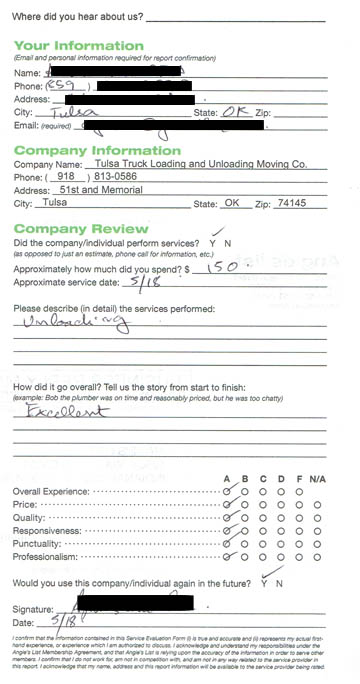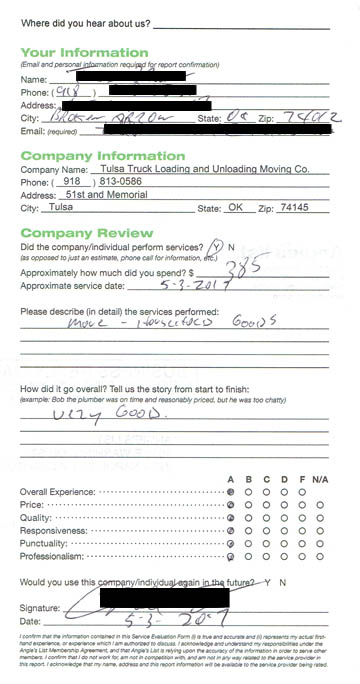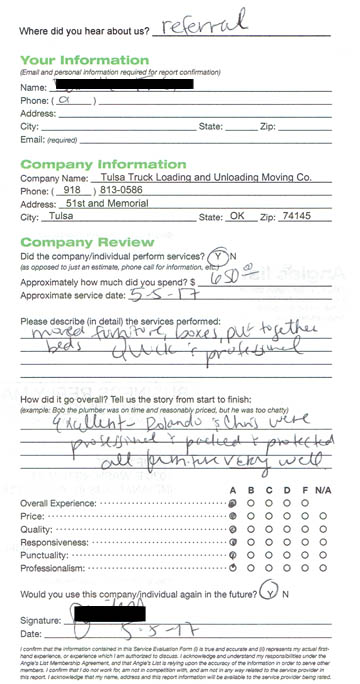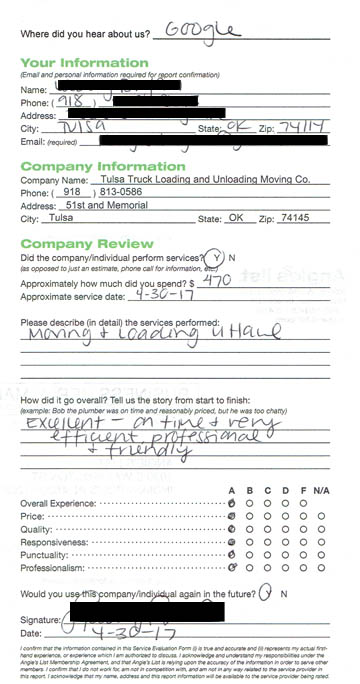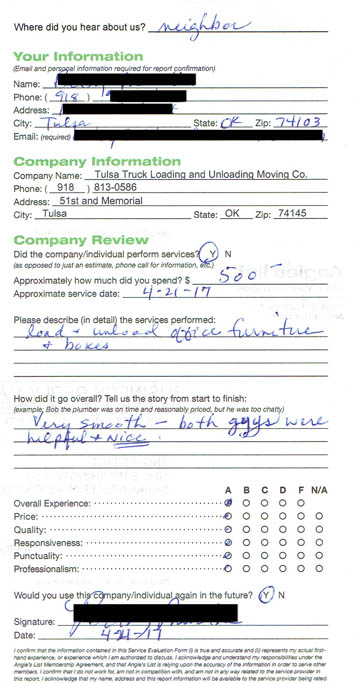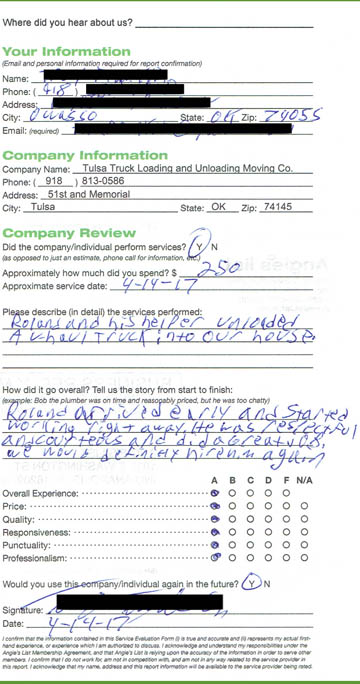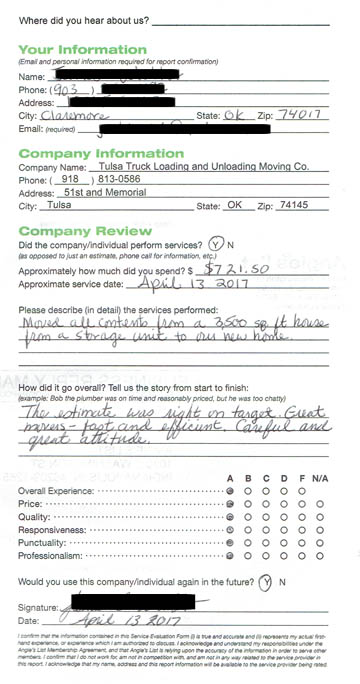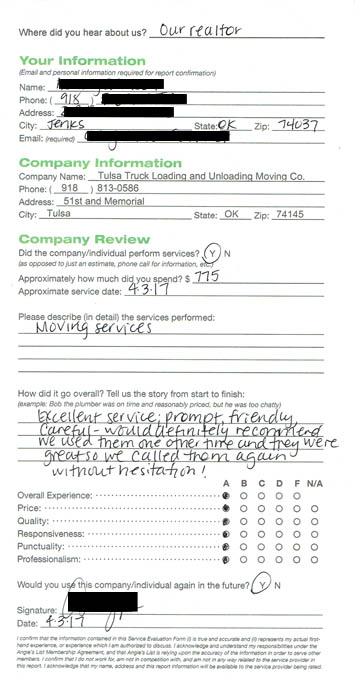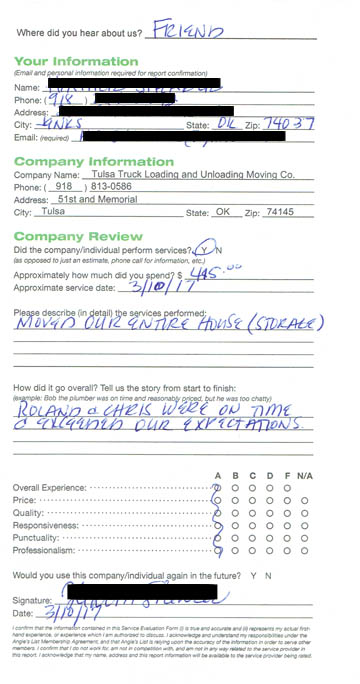 1